The Team
Supportteam for RAAM 2014
Crew Race Across America 2016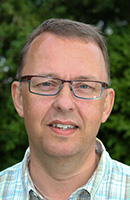 Jesper Kjærsgaard - crewchief
My name is Jesper Kjærsgaard, and I am Morten's little brother. I am 50 years old, and feel very honored to be a part of the team around Morten's participation in both Race around Slovenia 2013, 2015 and Race across America 2014 and 2016.
I used to ride bike a lot, and has completed Århus-Copenhagen twice. I was driving support vehicle for Morten for Paris-Brest-Paris, so the desire for being close, help, lack of sleep and much more, is to big a temptation. I must be a part of it.
When Morten was riding Race across America in 2012 I followed him closely from home. I promised Morten and myself that I would be a part of the team for his next attempt.
My strength in the team is in the areas of administration, planning, photographing, it and driving our support vehicles.
I promise to do my outmost and best to help Morten complete the race and being support for both Morten and the team.'
WE WILL PREVAIL!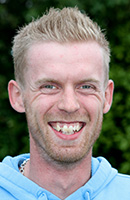 Mads Primdahl Thorsen
My name is Mads Primdahl Thorsen and I´m from 1987. I was born and grew up in the region of Viborg, Denmark, and I have allways had a great interest in mecanics.I allways liked to use my hands, so for sure I have been dravn into the cyklingworld due to the tecnically aspect.
I have worked profesionally with bikes since august 2004, for a start at Fri Cykler, Viborg, Denmark. Here I learned the profession from shopowner Chris Rasmussen, who took me on as trainee in 2006. Finishing an education as professional bikemecanic in 2008, I moved on to work in a big bikeshop in Herning, Denmark, focusing on roadbikes and electric bikes.
Since 2012 I have worked in Aarhus, Denmark – mainly highend MTB/road. Lately I have done some saleswork as well.
My expectations for RAAM 2016 are huge: It will be my second time in the US, and that will be a great adwenture in itself. Crewing for RAAM will give the opportunity to see the country in a very special and uniqe way. I am aware that it will be a tough job to complete RAAM and the crew really have to pull together to make it through all the way. Especially when the tiredness and fatique sets in after a fes days.
My aim for RAAM 2016 is to do all I can to help Morten reach his goal and the finishline in time. I hope to be able – at the same time - to enjoy the ride and catch all the impressions along the way. As i am the youngest on the crew, I am sure to learn a lot from the other crewmembers.
All this is an opportunity I could never let go.
Crewmembers 2016:
Apart from Jesper og Mads the team also includes:
Heidi Reitz Nowack
Conny Lund Eskildsen
Jeanette mInke Jørgensen
René Olesen
Pictures and disciptions coming up soon!